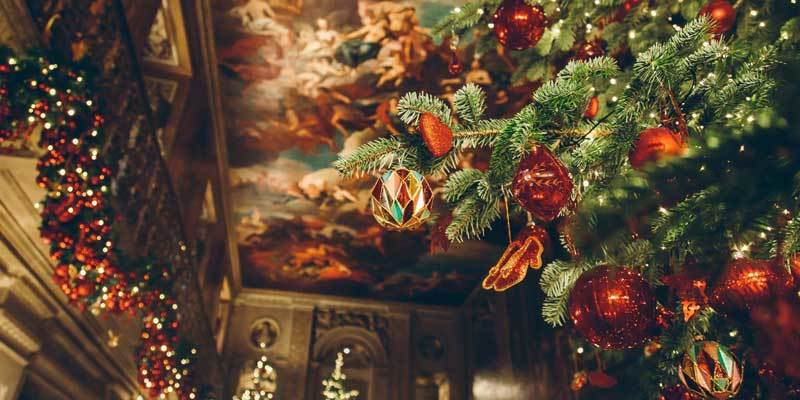 Christmas at Chatsworth 2018
Immerse yourself in a world of make-believe this Christmas at Chatsworth, with enchanting fairy tale scenes woven throughout the house.
Christmas tickets include admission to the house, garden, farmyard and playground and are available via the link above. All tickets booked online include free parking.
A limited number of tickets are also available to purchase on the day at Chatsworth, and are sold on a first come, first served basis. We recommend that where available, tickets are booked online in advance to avoid disappointment.
Child entry for the Christmas ticket is age 4–16 inclusive, and children aged 3 and under are free of charge.
We operate timed ticketing to manage the flow of people in the house.
Friends of Chatsworth do not need to book a timed ticket slot.
Chatsworth is closed on 24, 25, 26 December 2018 and 1 January 2019.